By Mike Leake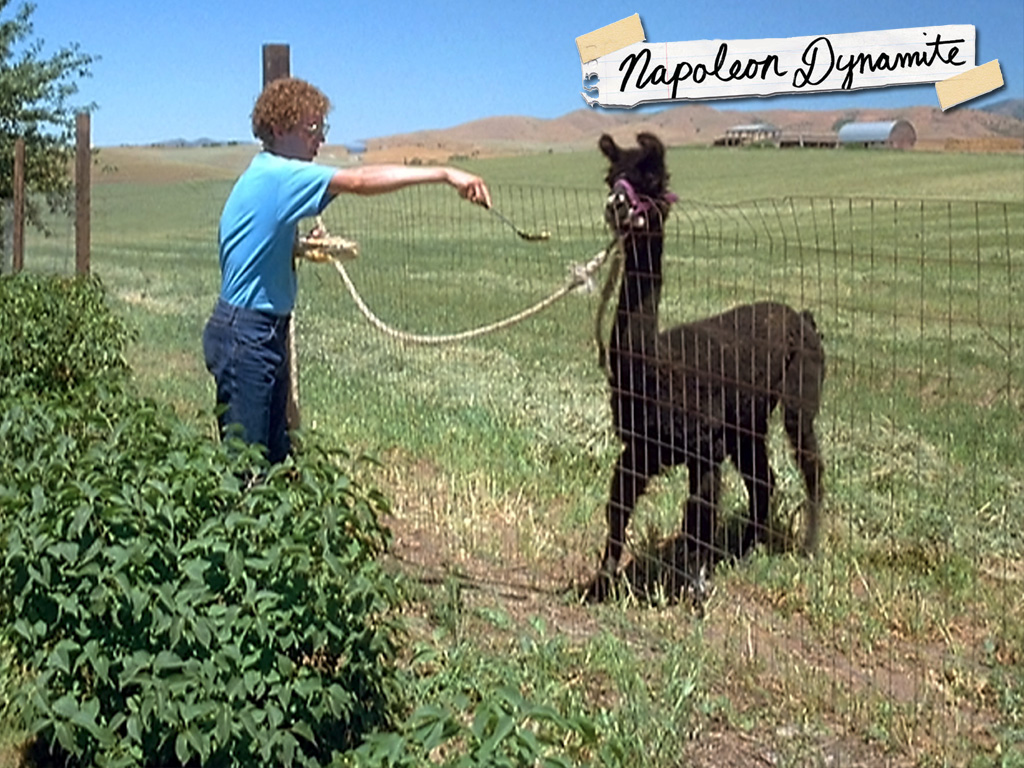 I'm confident that I'll lose whatever cool points I've accumulated when I admit that I still love Napoleon Dynamite and will on occasion quote the classic flick. (Also, I think anyone who refers to something like "cool points" is definitely not cool). I do love the movie, and in particular I love the scene where Napoleon goes out with a dish of ham and yells at his pet llama, Tina, to come eat. "Tina, ham, eat!"
Who doesn't love a great llama scene?
I thought about that llama the other day when I was discussing expository preaching with some folks. It seems to me that there is a way in which we can equate expository preaching with plopping a spoon fool of ham out onto the grass and telling our llama to come eat. What I mean is that expository preaching is far more than just standing before people and saying, "this is what the text says, come eat."
Jesus, the Great Shepherd, certainly didn't teach this way. He sovereignly and unfailingly knew the hearts of men and his preaching corresponded to this knowledge. Consider how he oriented his teaching around what the disciples were "ready for". We under-shepherds are not infallible in our discernment of our sheep but nevertheless we need to truly know them in order to properly feed them.
I'm happy about the resurgence of biblical theology and sharing how each passage of Scripture fits into the grand narrative. I'm even more ecstatic that a growing segment of pastors are moving away from beginning with felt needs and moving towards beginning and ending with the text. I thank God for the resurgence of expository preaching. And yet I'm convinced that such a movement will be dashed on the rocks of irrelevancy if we aren't shepherd enough to place our people in that grand narrative of Scripture.
Don't hear me wrong. The Bible is always relevant. We don't have to doctor the Scriptures up or add a bunch of gloss and flash in order to make it appealing or palatable. But this truth does not resolve us of our responsibility to labor in understanding not only what the text says but also what the text says to our sheep. Anybody can grab a spoon full of ham, find a field, yell at a llama, and throw ham on the ground. But that's not shepherding.
[ Being a llama breeder and packer I know Mike knows little about feeding a real llama, but his point is good to onder. Llamas are strickt vegetarians. ]
Comment at: https://mikeleake.us7.list-manage.com/track/click?u=8a93edf264295760b435c327a&id=f2d6a99427&e=59550a3199
Filed under: Discipleship | Tagged: Disciple-making, Mike Leake | Leave a comment »